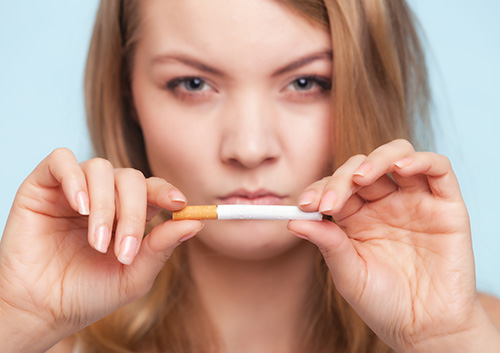 By now, everyone knows that smoking is bad for you. But the truth is its broad-reaching health effects are not all known by everyone. This is especially true of oral health. Smoking can have serious repercussions in this regard. To give you a better idea of how smoking can affect your oral health, Dr. Jenny A. Kanganis and our team have listed some issues that can arise.
Oral Cancer
Oral cancer can have steep ramifications for anyone that gets it. Surgery can be required to eliminate the cancer before it spreads to more vital parts of your body. Any type of cancer is about the worst health effect you can get, and this especially holds true to the affects that smoking has on your mouth. The type of mouth surgery required with oral cancer can leave your face deconstructed in certain areas, and it is all due to smoking or use of other tobacco products.
Tooth Discoloration and Bad Breath
At the very least, it is fair to say that as a smoker you will often have bad breath, and while you may try to cover it up with gum or mints, tooth discoloration is a whole other story. The chemicals and substances in cigarettes stick to your teeth staining them brown and yellow colors that are increasingly difficult to disguise.
Gum Disease and Loss of Bone
Another effect of smoking is the increased risk of gum disease. Your gums may start to recede, which can eventually lead to the loss of teeth. Smoking can also increase bone loss and density in your jaw which is vital to the health of your mouth. Gum disease and bone loss are two signs that smoking is definitely bad for your mouth.
When it comes to the health of your mouth, the question is not whether smoking affects your health, it's how does it affect your health and to what degree. If for no other reason than because smoking involves your mouth as its entry point, it is safe to say that it can have long-lasting and detrimental consequences on your oral health.
To learn more about smoking and your oral health, contact our Bronxville office to schedule an appointment with Dr. Jenny A. Kanganis.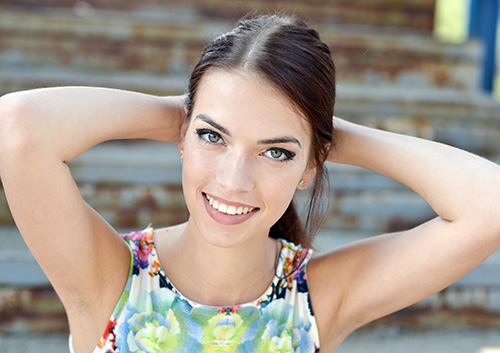 Gum (gingival) recession occurs when gums recede from the tops of the teeth enough to expose sensitive roots. People typically experience increased sensitivity to sugary or cold foods when gums no longer cover and protect teeth roots. In addition, untreated gum recession may lead to loosening of teeth and accelerated tooth decay, something Dr. Jenny A. Kanganis see all too often.
Causes of Gum Recession
Periodontal disease – a serious oral disease arising from poor oral habits
Gingivitis – gum disease characterized by bleeding and swollen gums
Aging
Overly aggressive brushing and/or flossing – brushing hard in a scrubbing fashion will erode gum tissue at the roots of teeth
Genetic predisposition to gingival recession – having inherited thin, insufficient gum tissue facilitates gum recession
Bruxism – a condition where someone regularly grinds their teeth, usually during sleep
Chewing tobacco/smoking – promotes chronically dry mouth and reduced gum health
Periodontal gingivitis may also cause causing drooping of the gums instead of gum recession. A gingivectomy removes excess gum tissue weakened by bacterial decay while a gingivoplasty can reshape gums around the teeth. If sagging or receding gums are left untreated, they may develop pockets (gaps) that provide hiding places for food particles, mucus and other mouth debris conducive to anaerobic bacteria growth. As the most destructive type of oral bacteria, anaerobic bacteria is responsible for tooth decay, cavities, gum disease, and chronic halitosis.
Treatments for Gum Recession
Corrective actions need implemented as soon as possible to reverse gum recession by addressing the cause. For example, people who brush with hard-bristled toothbrushes should switch to a soft-bristled toothbrush and brush more gently. If gum recession is the result of poor oral hygiene, improve oral hygiene habits by brushing after meals, flossing, rinsing with non-alcoholic mouthwash, and getting dental checkups and cleanings every six months. For severe cases of gum recession, soft tissue grafts can add gum tissue to exposed roots by removing tissue from the person's palate and attaching it to existing gums at the area of recession via laser surgery.
If you're worried about gum recession, visit our Bronxville office and talk to a member of our team.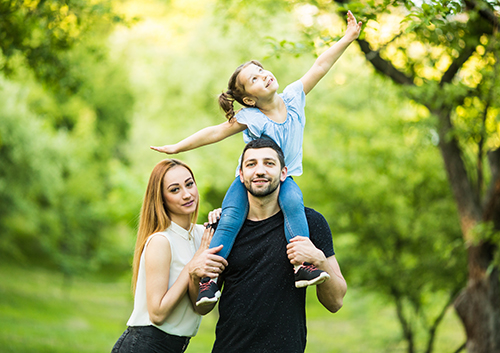 Does your list of New Year's resolutions for the coming months include reducing your ecological footprint? If so, let's ring in the year with some basic—and some innovative—dental ideas to help you meet your goal.
This is probably the easiest –and most cost effective!—item on our list. If you leave the water running while you brush, you are watching gallons of water go down the drain every day. Luckily, toothbrushes rely on wrist power rather than water power. Wet your brush before you begin, and use water only as needed to rinse. You'll save hundreds of gallons of water every year.
And while we're near your sink, if you like to rinse after brushing and flossing with disposable plastic cups, consider using compostable paper products or a regular drinking glass that you can clean after using.
Biodegradable/sustainable /recyclable toothbrushes
Some brushes promise to be completely compostable, with handles manufactured from sustainable woods or bamboo, and heads fitted with biodegradable boar bristles. Investigate before you buy, because boar bristles aren't for everyone. Some users complain about the taste, and boar bristles are harsher than the soft bristles we recommend to protect your enamel and gums. Organic bristles are also more prone to bacteria growth.
If you prefer the consistency and texture of regular synthetic bristles, or wish to avid animal products, you can still opt for a brush with a handle of sustainable wood or bamboo. These brushes also offer PBA-free bristles, bristles made largely from castor oil, or bristles that use natural ingredients in combination with synthetics.
And don't forget recycling as a possibility to cut down on your plastic use. Toothbrushes are available with handles made from recycled plastic. And once you're finished with them, these brushes can be recycled again.
Biodegradable dental floss
This is another innovative take on dental supplies, and one that offers lots of new options. Regular dental floss is usually made from waxed nylon. Biodegradable floss, on the other hand, can be made of silk or plant materials, and coated with beeswax or plant-based wax. Some of these biodegradable flosses even come in refillable or compostable packaging.
If you're incorporating organic foods into your diet, you know that organic options are more easily available than ever before. And now there are more organic toothpastes available, as well. Natural toothpastes can be found which are vegan, fair-trade sourced, and preservative- and artificial ingredient-free.
Before you buy, though, do discuss your choices with Dr. Jenny A. Kanganis. Why? Because many natural toothpastes are formulated without fluoride, a mineral shown to prevent cavities in study after study. Which leads us to . . .
See Your Dentist Regularly for Checkups and Cleanings
Along with your daily dental hygiene routine, don't forget to make regular appointments for examinations and professional cleanings at our Bronxville office. Dr. Jenny A. Kanganis can help you discover the best ideas for products and practices which are good for you and good for the planet, for a lifetime of natural, sustainable smiles.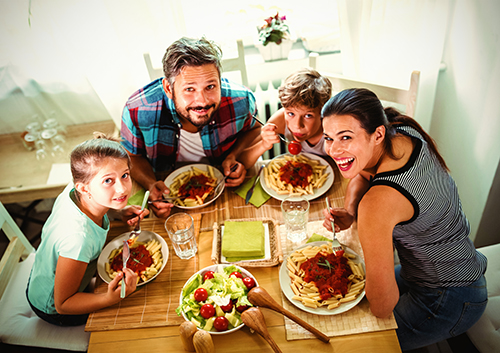 Every January 1st, you have your resolutions ready. No more nail biting. Lose ten pounds. Stop smoking. None of us are happy about those annoying bad habits we've picked up over the years. But if nothing else has helped you keep your resolutions, maybe seeing how they can improve your oral health will give you some extra willpower.
You can easily see how nail biting affects your fingernails, but its effects are more than cosmetic. The pressure this habit puts on tooth enamel can lead to cracks, chips, and enamel erosion. Nail biters have a greater risk of bruxism, or teeth grinding. (More on that below.) And the transfer of germs from fingers to mouth and mouth to fingers is a vicious circle that can lead to illnesses and infections in both fingers and mouth.
Sugars and carbs help pack on the pounds, no doubt. Did you know that they can also help create cavities? Sugar is a favorite food for oral bacteria, which allows them to produce acids which attack and weaken tooth enamel. And carbs? They convert easily to simple sugars. Choose nutritious snacks and beverages, and you will keep those teeth healthy. You might even lose a few pounds!
If your partner complains about sleepless nights thanks to your nocturnal teeth grinding, or your friends ask you to quit chewing on that cup of ice while they're trying to watch a movie with you, listen to them! (If you can hear them over the grinding and chewing.) Bruxism can fracture teeth, cause headaches and jaw problems, and might even lead to loose teeth. Chewing hard foods can have the very same effects. Too much pressure from any source can damage your teeth. Grinding, chewing ice, crunching down on hard candies—any habit that's loud enough to annoy others could be a warning to be more careful of your teeth.
Don't Put That in Your Mouth!
Helping you eat and chew nutritious foods—of course. Smiling—absolutely. Ripping off a piece of duct tape, tearing open a potato chip bag, holding your dog's leash while you look for your keys, opening a tight bottle cap—no, no, no, and really no. Fractures and chips are common injuries when you use your teeth as tools. Your teeth have a crucial job to do, but that job description never includes "scissors" or "nutcracker" or "bottle opener." Take that extra minute and find the tool you need!
Along with all the other consequences of over-indulging, too much alcohol in your diet can be bad for your oral health. Alcohol, especially paired with sugary drinks, helps create that acidic environment that leads to weakened enamel. More than that, it's dehydrating. Without sufficient hydration, we don't have the optimal saliva production we need to fight cavities. After all, saliva helps wash away food particles and bacteria, neutralizes acids, and strengthens enamel through remineralization. Ring in the New Year—moderately!
Cigarettes, pipes, cigars, chewing tobacco—there is no tobacco product that is healthy for your body or your teeth! We're all familiar with the discoloration tobacco can cause, but it also has serious oral health consequences. Oral cancer, gum disease, early tooth loss—all these conditions have been linked to tobacco use. Today there are more methods than ever before to help you quit. Make this your year!
You don't have to wait for the New Year to start working on healthier habits. If you'd like to tackle teeth grinding, banish nail biting, stop smoking, or work on any other habits that can damage your health and your teeth, talk to Dr. Jenny A. Kanganis at your next visit to our Bronxville office. And, don't forget—resolving to see us twice a year for a checkup and a cleaning is a resolution that's extremely easy to keep!