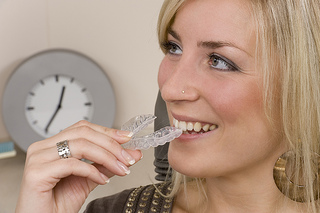 It's estimated that up to four million people at any one time are wearing braces in the United States and Canada. But Dr. Jenny A. Kanganis and our team at Bronxville Dental Care know that braces have come a long way from the early days of orthodontics, so much so that these days, options are available that are not visible to onlookers. The most popular of these "invisible" braces is Invisalign. Here's a list of FAQs regarding Invisalign:
Are they really invisible?
Yes, the clear liners are virtually invisible, so they enable patients to feel good about themselves and their appearance, while getting the orthodontic treatment they need.
Are there wires, rubber bands, and brackets with Invisalign?
Nope. Invisalign is truly an alternative to conventional braces. The treatment consists of clear liners that can easily be removed and cleaned throughout the day. There are no wires, so there's less poking and mouth irritation compared to braces. There's also no wire tightening at adjustment appointments, so patients don't have to worry about a sore mouth in the days that follow in-office visits.
I've heard that if I get braces, I won't be able to eat certain foods like popcorn and hard candy. Is this true with Invisalign too?
No. With Invisalign, there are no food restrictions. You simply remove your aligners when you're eating, and replace them after you've finished and brushed any leftover food particles away.
Does Invisalign cost more than braces?
While overall cost varies on a patient-by-patient basis and is based largely on the level of treatment, Invisalign costs about the same as traditional braces, which makes this treatment option a truly affordable alternative.
How does brushing compare with conventional braces?
Brushing your teeth while wearing conventional braces takes some getting used to. Patients have to brush around the metal brackets and floss with a specialty tool to get into the hard-to-reach areas of the mouth. By contrast, Invisalign can be removed at any time to permit regular brushing and flossing.
Every patient is different and Invisalign might not be the best course of orthodontic treatment for everyone, but it's an option that's gaining more and more popularity, and it's an orthodontic alternative that doesn't sacrifice comfort and convenience for results. For more information, or to schedule a consultation, please give us a call at our convenient Bronxville office!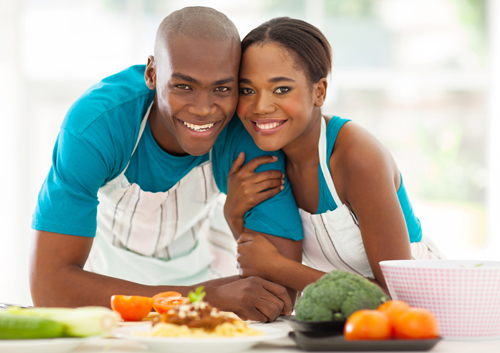 As the saying goes, you are what you eat. But did you know that what you eat also affects your smile? Chow down on these seven tasty treats, recommended by Dr. Jenny A. Kanganis and our staff, for a healthier mouth and a smashing smile!
Sesame Seeds
These tiny seeds that you find in some Chinese and Thai dishes (as well as on top of your hamburger bun) are packed with bone-building calcium. They help to preserve and protect the bone that supports your teeth and gums. As a bonus, they also help to build up your tooth enamel while sloughing away plaque.
Kiwi
This funny little fruit has the highest amount of Vitamin C of any fruit, including oranges! What does this mean for your chompers? Well, you need Vitamin C to keep your gum tissue healthy and strong. Without it, they are more susceptible to periodontal disease.
Sweet Potatoes
These are not just for Thanksgiving and Christmas dinner! You should add sweet potatoes to your regular diet. These tasty spuds are rich in Vitamin A, which your body uses to form tooth enamel and heal gum tissue.
Onions

You know those strong vapors from onions that make you cry? Well, they come from the sulfur compounds in the vegetable, which gives them a superpower-packed antibacterial punch. Get ready, though: Onions are most effective for your smile when you eat them raw!
Cheese
If you love cheese, you will love this news! Munching on some cheese helps prevent gum disease and cavities. The reason is that cheese is very high in calcium and phosphate, which help to balance the pH levels in your mouth. This in turn helps to preserve your tooth enamel and kill harmful bacteria.
Green Tea
Sipping on some green tea can not only help prevent cavities and gum disease, it can also kill the bacteria that cause bad breath. Score! Green tea has catechins, which actually kill the bacteria that cause plaque. So drink up! Your smile depends on it!
Celery
Have some fun with that crunchy stuff because, guess what? It is great for your smile! When you chew celery you produce saliva. Your saliva neutralizes cavity-causing bacteria. As a little added bonus, while you are chewing, it is giving your gums a little massage and cleaning between your teeth.
So grab some of these healthy snacks and give your mouth something to smile about!
Mother's Day is around the corner, and if you're looking for some different gifting ideas for one of the most important people in your life, we have some suggestions for you. Here are a variety of gifts large and small tailored to your mom's interests and chosen to support her dental health. After all, that's what we're here for!
If your mother hasn't tried the latest in brushing technology, a new electric toothbrush might be the gift to warm her techie heart.
Modern electric toothbrushes have plenty of options for the tech-savvy. They come with different settings for brushing and massaging. They can let your mom know if she's brushing long enough, or if she's brushing too hard, or when the brush head needs to be replaced. Some models link to apps which show a map of just where she's brushed, in case some spots tend to get overlooked and underbrushed.
A week in the woods doesn't faze her. Backpacking? Relaxing. Day hikes? No problem. So help your mom stay unfazed, unstressed, and problem-free with an emergency dental kit for peace of mind during those adventurous outings.
Lightweight kits are available in sporting stores and online. Supplies like cotton rolls, dental floss, oral pain relievers, a dental mirror, and even temporary fillings are included, because, as your mom no doubt told you, it's always best to be prepared!
For the mom who appreciates foods which both taste good and do good, consider a gourmet gift which can satisfy her palate and contribute to her health. While normally we wouldn't recommend sugary chocolates as having any kind of health benefit, dark chocolates are the delicious exception to the rule.
Dark chocolate (at least 70% cacao) is a great source of antioxidants, iron, zinc, magnesium and other important minerals. It's lower in sugar content, and some studies suggest that dark chocolate has cavity-fighting properties and supports gum health. For a personal touch, deliver homemade treats like dark chocolate-covered frozen bananas (low in acidity and filled with nutrients) or dark chocolate-dipped strawberries (a good source of vitamin C, which is great for her gums).
She can outski you, outrun you, and hit those threes with ease. If your mom finds her bliss on the slopes, the soccer pitch, the basketball court, or any other sporty venue, consider a custom mouthguard to protect that winning smile.
Custom guards are more comfortable than store-bought options because they are molded to fit the user's teeth and mouth precisely. This is especially helpful for those with dental work like braces or bridges. And, because the fit is custom, your mom will enjoy easier breathing and talking while exercising.
With her active life, any gift which makes your mom's busy schedule run more smoothly is a good thing—such as a portable kit filled with dental necessities.
A travel toothbrush, a small tube of her favorite toothpaste, a compact mirror, dental picks, dental floss, and a mini-bottle of mouthwash are great basics for a confident smile any time of day. Put everything in a stylish lightweight travel bag. And don't forget to include a pack of sugarless gum! Sugarless gum helps increase saliva flow (for better hydration) and decrease oral acidity (to help prevent enamel erosion).
With those perfect selfie angles, your mom's smiles light up social media! If she's ever expressed an interest in lightening and brightening that beautiful smile, a professional whitening treatment might be the very gift for her.
Professional whitening at our Bronxville office is the most effective way to brighten teeth, with results which are generally faster and more long lasting than over-the-counter treatments. And it's done with your mom's dental health in mind, with a checkup to make sure her teeth are in perfect shape before whitening, and with protective measures in place for sensitive mouth and gum tissue.
We hope this list is a helpful starting point for choosing a smile-healthy gift tailored to your mom's interests. But we can't close without adding one last gift perfect for every mother. Including a heartfelt letter or card telling her how much she means to you will put a smile on your mom's face long after Mother's Day has come and gone!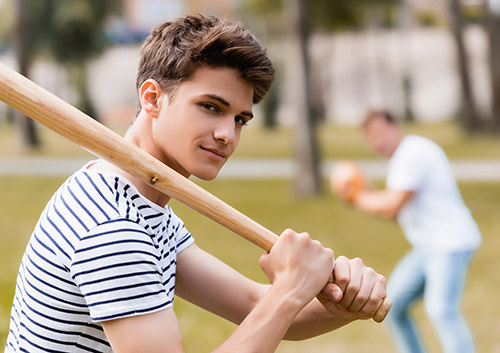 Oh, wait—did you think we meant Designated Hitter? Oh, no, we're not getting into that debate! What we want to talk about is the best Dental Habits you can practice when you're on and off the field.
When It Comes to Safety, Touch All the Bases
Basic baseball vocabulary lets you know it's a tough sport. Brushback. High heat. Slide. Line drive. Hit-by-pitch. Not surprising, when it's a game where weighty bats meet balls thrown at incredible speeds. Or where players slide into bases and stop line drives. So protect yourself. Wear a batting helmet. Use protective gear. And get yourself a mouthguard!
You can choose a one-size-fits-all stock guard, or a "boil-and-bite" model which fits a bit more closely to your teeth and mouth. But your best protection comes with a custom mouthguard. Custom guards are more comfortable, more durable, and make it easier to speak and breathe. If you or your young player wear braces, mouthguards are especially important to protect both teeth and orthodontics.
Ball Park Snack Power Hitters
Sure, you're not trying to match Babe Ruth's hot dog-eating habits (a dozen dogs between two games of a doubleheader!), but we can set the bar higher than that. While it's easy to rely on energy drinks, soft drinks, power bars, and other sugary and acidic treats to get you through nine innings, those sugars and acids put you at risk for cavities and enamel erosion.
Fresh fruits with peanut butter, vegetable sticks with hummus, cheese and whole grain crackers, yogurt, or lean meat with whole grain wraps—these and many other snacks can provide you with protein, healthy carbs, and natural sugars for an energy boost during a long game or practice. If you choose an energy bar for refueling, look for one without all the added sugars.
Hydrating is always important whenever you're working out. And, while you can look for power drinks and energy drinks which are low in sugars and acids, a refillable water bottle is an easy, inexpensive, and effective form of hydration. Bonus: water helps wash away food particles and bacteria and helps neutralize acids in the mouth by maintaining saliva production.
A "no-no" is a no-hitter to baseball fans. But for your oral health, the most important no-no of all refers to tobacco.
Chewing tobacco is one of those old-time baseball cliches which we're not nostalgic about. Chewing tobacco greatly increases the risk of neck, head, and mouth cancers, particularly oral squamous cell cancers. Don't start the chewing tobacco habit—or any other tobacco habit, for that matter. If you do use tobacco, ask Dr. Jenny A. Kanganis for tips on quitting. Keep up with regular dental exams at our Bronxville office for early detection of any potential warning signs of oral cancer.
When it comes to your dental safety, don't get caught looking. For your best performance on and off field, avoid errors like playing without a mouthguard, exposing your teeth to acids and extra sugars, and using dangerous tobacco products of any kind. Play ball!