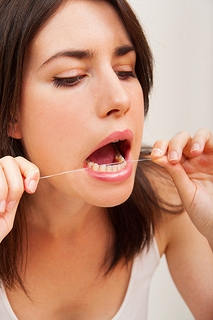 Whether it's a dull and throbbing ache or a sharp pain, toothaches can come in many different forms. Chances are you've had the discomforting experience once or twice in your life. It's the type of experience that nobody wants to have, because a toothache can be as annoying as fingernails scratching a chalkboard.
What's a good way to describe a toothache? Let's see … your mouth feels as if it's being besieged by one of those Loony Tunes-style jackhammers. As fate would have it, toothaches always seem to occur over the weekend or after-office hours, leaving you to suffer and forcing you to cancel your reservation at that high-end restaurant you've been anticipating all week.
Not so fast!
While you're probably going to want to skip the rib-eye steak, there are numerous tried-and-true home remedies you can use to ease the pain until you can make an appointment with our office. Here's a look at four ways to soothe a toothache.
Don't underestimate the power of salt water. Rinsing your mouth with warm salt water will both soothe your toothache and disinfect your mouth. However, make sure the water is warm; cold water can further exacerbate a sensitive tooth. Follow up the saltwater rinse by swishing your mouth with hydrogen peroxide.
Clove oil, eucalyptus oil, peppermint oil, and vanilla extract are proven to be comforting elixirs. Dip a cotton swab in one of these mixtures and apply it to your tooth and gums. These substances, which you may even have in your kitchen cupboards, are known to have pain-relieving qualities. For the best results, repeat the application throughout the day.
Eating yogurt is good for toothaches and mouth pain. Yogurt is filled with healthy bacteria that combat pain. Afterward, place a cold compress on your jaw.
Try flossing. Your toothache might be throbbing and severe, but there's always a chance the pain is caused by a piece of food awkwardly lodged in your teeth.
We hope that helps! Give Barry Mercer, DDS a call to learn more!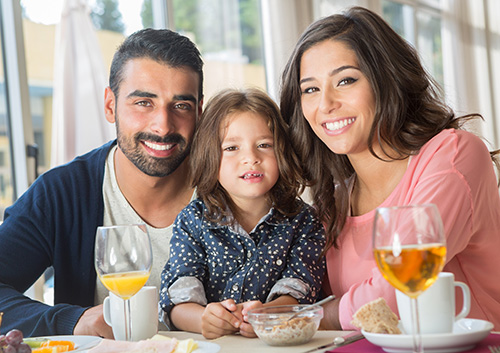 Unless you're aware of the signs and symptoms of gum disease and how it's caused, it's possible that you may have unknowingly developed it. Often painless, gum disease — or periodontal disease — becomes progressively more serious when left untreated. As you learn more about the common causes of gum disease, you'll be better-equipped to maintain the best oral health possible.
Gingivitis & Periodontitis: Common Causes of Gum Disease
Bacteria & Plaque. Bacteria in the mouth creates a sticky film over the teeth. Good hygiene practices help remove the bacteria and the plaque they cause. When plaque is not removed, it develops into a rock-like substance called tartar. This can only be removed by a dental professional.
Smoking & Tobacco. If you're a smoker or use tobacco, you face a higher risk of developing gum disease. Additionally, tobacco use can lead to stained teeth, bad breath, and an increased risk of oral cancers.
Certain Medications. Some medications that are taken for other health conditions can increase a person's risk of developing gum disease. If you take steroids, anti-epilepsy drugs, certain cancer therapy medications, or oral contraceptives, speak to Dr. Barry Mercer about how to maintain healthy gums.
Medical Conditions. Certain medical conditions can impact the health of your gums. For instance, diabetics face an increased risk of gum disease due to the inflammatory chemicals present in their bodies. Always talk to our team about other health conditions to ensure we take that into account when treating you.
Take a Proactive Stance
Good oral hygiene practices and regular visits to our Loomis office can help you eliminate or reduce the risks of developing gum disease. A thorough cleaning with your toothbrush and dental floss should take about three to five minutes. Brush your teeth a minimum of twice per day and floss at least once each day. Keep these tips in mind and you'll be ready to prevent gum disease.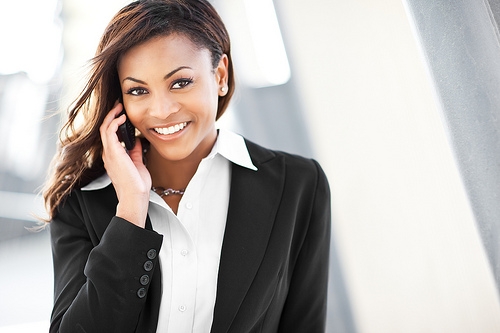 Women using medication to treat a variety of medical conditions are often unaware of the potential side effects. One common side effect of medications such as blood pressure medication, birth control pills, antidepressants, and cancer treatments is dry mouth. The technical term for dry mouth is xerostomia.
Xerostomia can lead to undesirable effects in the oral cavity including periodontal disease and a high rate of decay. Many women who have not had a cavity in years will return for their routine exam and suddenly be plagued with a multitude of cavities around crowns and at the gum line, or have active periodontal disease. The only thing that the patient may have changed in the past six months is starting a new medication.
Saliva washes away bacteria and cleans the oral cavity, and when saliva flow is diminished harmful bacteria can flourish in the mouth leading to decay and gum disease. Many medications can reduce the flow of saliva without the patient realizing the side effect. Birth control pills can also lead to a higher risk of inflammation and bleeding gums. Patients undergoing cancer treatments, especially radiation to the head and neck region, are at a greatly heightened risk of oral complications due to the possibility of damage to the saliva glands.
There are many over the counter saliva substitutes and products to temporarily increase saliva production and help manage xerostomia. One great option for a woman with severe dry mouth or high decay rate is home fluoride treatments. These work in a number of ways, including custom fluoride trays that are worn for a short period of time daily at home, a prescription strength fluoride toothpaste, or an over the counter fluoride rinse. If you have more questions on fluoride treatments, make sure to ask Dr. Barry Mercer at your next visit to our office.
The benefits of many of the medications on the market outweigh the risks associated with xerostomia, however, with regular exams you can manage the risk and prevent many oral consequences of medications.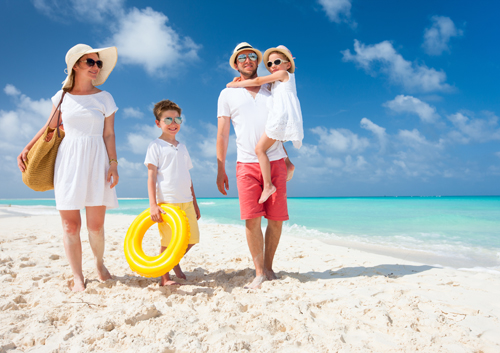 The dog days of summer are upon us, and what better time for Dr. Barry Mercer and our team to ask our patients about their summer!
Whether you visited our nation's capital, went on a camping trip, or just stayed in Loomis and relaxed, we want to know how you're all spending your summer! Please feel free to share your summer plans and experiences with us below or on our Facebook page as summer rolls on!