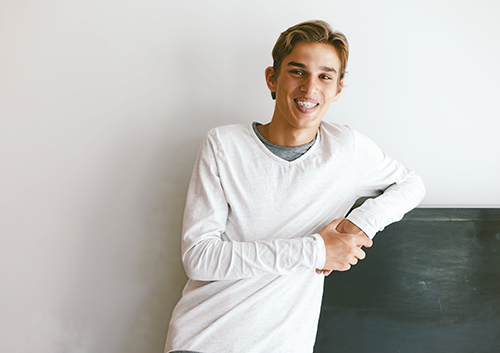 It's the most wonderful time of the year, with the holidays around the corner, and visions of sugarplums and other tasty desserts dancing in everyone's head.
Except, this year you have braces. This means some of your favorites might be on the naughty list. What to avoid? The same kinds of foods that you avoid now: anything hard, crunchy, sticky, or chewy. This means some of the traditional holiday favorites will have to be postponed for a while:
A festive tradition! But, nuts in a sticky sugar filling? Time to create a new dessert tradition that will be less of a problem for wires and brackets.
Gum Drops, Caramels, & Toffees
These super-sticky, chewy treats are definitely hazardous for your braces. Find a soft candy alternative instead.
Candy Canes & Hard Candies
Hard, sticky, and crunchy? Let's save these candies for decorating the gingerbread house this year.
So what can you eat?
Luckily, there are plenty of dessert options that are nice to wires and brackets! Let's look at some festive treats that also easy on your braces.
Soft, moist cupcakes and cakes should be no problem. Fruitcake, with its sticky dried fruits and nuts, should be avoided—which is a perfect excuse if you're not a fan!
Puddings are a smooth easy-to-eat treat, so enjoy! But know your puddings. Some traditional holiday puddings are more cakelike and contain the same chewy ingredients as fruitcakes, so the same advice applies—if it contains dried fruits and nuts, this is not the dessert for you.
The same soft chocolates that you could eat for Halloween are good now, too! If it's just not the holidays without peppermint, smooth peppermint patties are the way to go.
Pecan pies are a firm no, but velvety desserts like pumpkin pie, cream pies, and cheesecake should be fine. And be sure you pick only the soft cookies in the holiday cookie exchange!
When you visit our Aiea, Hawaii office, ask Dr. Curtis N. Kamisugi about these and other holiday treats to make sure they are safe for you and your braces. And one more word before we all dig in—too much sugar in your diet creates the perfect conditions for cavity-causing bacteria. But there's no need to give up all your holiday treats.
Just as you would brush after any dessert without braces, be sure to brush now that you have them. Be especially careful to remove any sugary residue from around your brackets, between your teeth, and near your gum line. And it's always best to eat sweet treats as part of a meal, to reduce the effect of sugars and acids on your teeth.
Oh, and about those sugarplums? These candies originally contained no soft, tender plums at all. They were actually tiny treats created by coating a seed or nut center with a hard sugar shell. But you don't need to worry about missing out on Victorian treats—with all of your delicious and braces-safe dessert choices, you'll be enjoying a very sweet holiday season!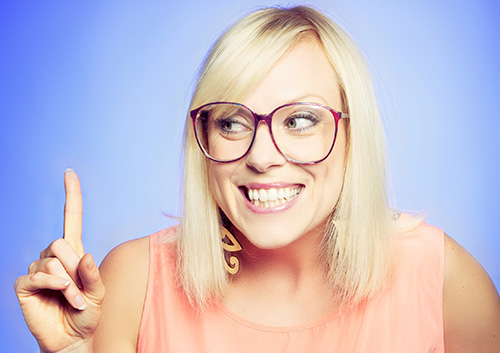 Nobody likes a dry mouth. It is an uncomfortable and sometimes oddly unexplainable sensation that most people like to avoid. It is not a condition that automatically sends you into a panic about your health, however, a dry mouth can be a bother and something you certainly want to change if possible. So, if you find yourself in the unpleasant position of having a dry mouth, here is what you can do.
Chew Sugar-free Gum: Chewing sugar-free gum will stimulate saliva in your mouth. The chewing motion of your jaw and teeth should take care of at least some of your dry mouth problem.
Suck on Sugar-free Candy: Similarly to chewing sugar free gum, if you suck on sugar free candy it should create more saliva in your mouth and moisturize it in the process.
Cut out the Caffeine:Caffeine can contribute to a dry mouth so by limiting, or eliminating your intake all together, you may find that your dry mouth is no more.
Stop Using Tobacco Products: Tobacco is another cause of dry mouth. Whether it is smokeless tobacco products or cigarettes, if you stop using them your dry mouth will likely improve. And not to forget, these products are exceedingly bad for your oral health to begin with, so you will be doing your mouth a favor even more so.
Drink Lots of Water: It may seem obvious, but drinking lots of water will likely improve your dry mouth. This is because dry mouth is usually a sign of dehydration, so plenty of fluids will surely help.
Dry mouth can be unpleasant, but it is often easily solved by either drinking more water, or trying one of the previously mentioned techniques. If the problem still persists you can always visit our Aiea, Hawaii office to see Dr. Curtis N. Kamisugi. More often than not, doing one of the above will leave your mouth more moisturized than it was previously, and hopefully it will be long-lasting as well.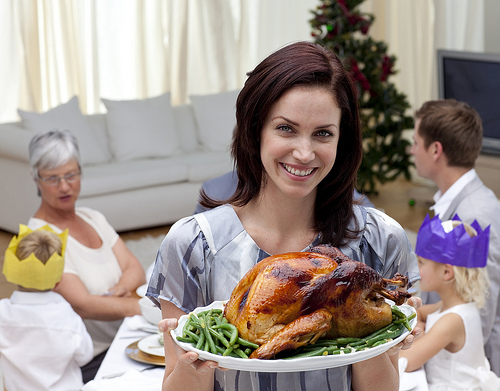 At Kamisugi Orthodontics, we love to celebrate the holidays with vigor! Dr. Curtis N. Kamisugi would love to share some unique ways of celebrating Thanksgiving from beyond the Aiea, Hawaii area to the national level!
When Americans sit down to dinner on the last Thursday of November, the day that Abraham Lincoln designated as the day on which Thanksgiving would be celebrated, they do so thinking that the first Thanksgiving feast was held at Plymouth in 1621. According to National Geographic, the Spanish explorer Francisco Vásquez Coronado and his men celebrated a feast of Thanksgiving in Texas in 1541, giving Texas the distinction of being the first place where Thanksgiving was celebrated.
Different Types of Celebrations
Native Americans had rituals around which they celebrated in hopes of ensuring a bountiful harvest. The Cherokees had a Green Corn Dance that they did for this very purpose. The Pilgrims (not to be confused with the Puritans,) rejected any type of public religious display. They held a three-day long non-religious Thanksgiving feast. Although they said grace, the focus of their celebration was on feasting, drinking alcohol (they did have beer,) and playing games.
The Pilgrims at the Plymouth Plantation celebrated a different day of Thanksgiving in 1623. Plagued by a crop-destroying drought, the settlers prayed for relief. They even fasted. A few days later, they got the rain they so desperately needed. Soon thereafter, they received another blessing when Captain Miles Standish came with staples they couldn't otherwise get. He also told them that a Dutch supply ship was en route. In gratitude for the abundance of good fortune, the Plymouth settlers celebrated a day of prayer and Thanksgiving on June 30, 1623.
The Story of Squanto
No discussion of Thanksgiving is complete without a discussion of Squanto, or Tisquantum, as he was known among his people, the Patuxet Indians. It is believed that he was born sometime around 1580. As he returned to his village after a long journey, he and several other Native Americans were kidnapped by Jamestown colonist, Thomas Hunt. Hunt put them on a ship heading to Spain where they were to be sold into slavery.
As fate would have it, some local friars rescued him and many of the other kidnapped natives. Squanto was educated by the friars. Eventually, after asking for freedom so he could return to North America, he ended up in London where he spent time working as a ship builder. By 1619, he was finally able to get passage on a ship headed to New England with other Pilgrims.
Upon arriving at Plymouth Rock, he learned that his entire tribe was wiped out by diseases that accompanied earlier settlers from Europe. In gratitude for passage on their ship, he helped them set up a settlement on the very land where his people once lived. They called the settlement Plymouth. Since they knew nothing about how to survive, let alone how to find food, Squanto taught them everything, from how to plant corn and other crops, how to fertilize them, how and where to get fish and eels and much more.
After a devastating winter during which many settlers died, thanks to Squanto's teaching, they had an abundant harvest. After that harvest, they honored him with a feast. It is this feast of 1621 which was celebrated between the Pilgrims and Wampanoag Indians that is widely considered the first Thanksgiving celebration.
About the Meal of the Plymouth Settlers
Surviving journals of Edward Winslow that are housed at Plymouth Plantation indicate that the first Thanksgiving feast was nothing like what Americans eat today. The meal consisted of venison, various types of wild fowl (including wild turkey,) and Indian corn. There were no cranberries, stuffing, pumpkin pie, potatoes, or any of the other "traditional" foods that appear on modern menus.
Today, Thanksgiving is celebrated on the fourth Thursday of November, the day that Abraham Lincoln designated as the holiday. It is still a day of feasting, and for some, a day of prayer and thanksgiving. For others, it is a celebration of gathering, especially for families. Still others may celebrate in entirely different ways, including watching college football bowl games, or by playing family games.
If you ever wonder why you're so tired after the Thanksgiving meal, it's because turkey contains an amino acid, tryptophan, and it sets off chemicals whose chain reaction combine to make people sleepy.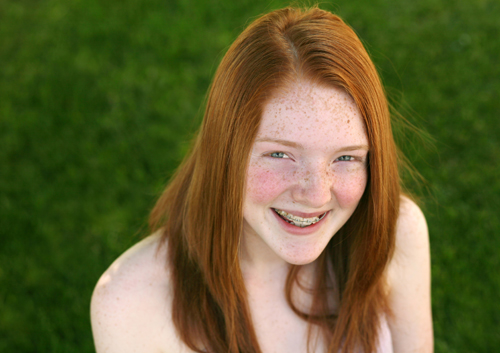 Your first few days with braces will feel rather odd, awkward, and even painful. The day you get your braces you will probably just feel weird, like you have something in your mouth – because you do. You are most likely to feel pain and soreness during the second and third days. After that, you should be fine. If you experience any pain with your braces, there are a few things you can do to get some relief.
Home Remedies
Rinsing your mouth with warm salt water will soothe it and promote healing. Rinse several times a day or when your mouth, particularly mouth sores, are hurting. You can also take some Tylenol every four hours. Dr. Curtis N. Kamisugi and our team advise against products that contain ibuprofen because it slows down the movement of your teeth.
You can also eat cold foods like ice cream or yogurt. The cold of the food will help dull the pain. Ice packs applied to your mouth help as well. You can also swish ice water around your mouth, but DO NOT eat ice!
Cool Products
Products for canker sores can be applied to the mouth sores you develop from your braces. There are also various rinses you can use that act as a shield or barrier in your mouth, and protect your mouth sores from further irritation.
Dr. Curtis N. Kamisugi and our team may have given you some dental wax to put on the abrasive areas of your braces to protect your mouth. Putting dental wax on the brackets creates a barrier that keeps your mouth from getting scraped and sore.
Bite wafers are another great pain relief too. When you bite down on the wafer, it increases circulation in your gums, which can ease the pain a bit. Just a little pressure will work; you don't want to bite too hard. And they usually come in cool colors, too!
The pain won't last forever. One day you will wake up and you won't have any pain. In fact, you probably won't even notice the braces in your mouth at all!