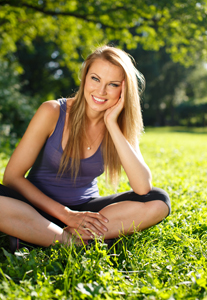 Most of us aren't born with a red carpet smile. And if you've thought about straightening your teeth but are apprehensive about doing so with traditional orthodontic treatment, Dr. Loretta Rubenstein and our team at Oceans of Smiles Orthodontics want you to know there is another option – Invisalign®!
Invisalign is an ideal solution for most adults looking for a less noticeable way to achieve a better smile. In fact, Invisalign has increasingly become a very popular choice for adults looking for a more comfortable, convenient and cosmetically-appealing treatment for straightening their teeth.
Our team at Oceans of Smiles Orthodontics is proud to offer Invisalign, which uses a series of invisible, removable and comfortable aligners that no one can tell you're wearing, which allows you to smile more during treatment, as well as after. Not only are the aligners invisible, they are also removable, so you can eat and drink what you want; brushing and flossing is easier with Invisalign than with traditional braces.
Invisalign's aligners are also comfortable, with no metal to cause mouth abrasions during your treatment. And no metal and wires usually means you spend less time at our office getting adjustments. Invisalign also allows you to view your own virtual treatment plan when you start, so you can see how your straight teeth will look when your treatment is complete!
A consultation with Dr. Loretta Rubenstein can determine if Invisalign is right for you. We encourage you to give us a call at our friendly Newport News and Gloucester, VA office if you're interested in learning more about Invisalign or if you are ready to visit us for an initial consultation! We look forward to seeing you!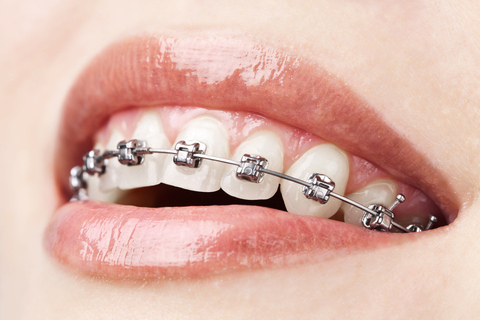 As you are undergoing orthodontic treatment, our team at Oceans of Smiles Orthodontics would like to point you to a helpful website. Our friends at the American Association of Orthodontists (AAO) have lots of important information about everything relating to braces, including myths and facts of orthodontics, tips for a better orthodontic experience, and cool webisodes about orthodontics.
Check out AAO today and feel free to contact us at our Newport News and Gloucester, VA office if you have any questions.
Dr. Loretta Rubenstein and our team at Oceans of Smiles Orthodontics hope this information helps you!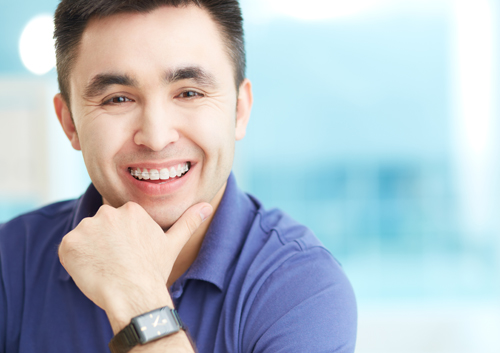 Just hearing the word "braces" can take many of us back to junior high — that painful era when we wore unattractive glasses, endured unflattering haircuts, and carried a mouthful of braces to complete the awkward adolescent look. Despite the common assumption that braces are for kids, more and more adults are choosing to pursue orthodontics to correct their smiles.
Braces for Adults
Perhaps you never had braces as a kid and you are embarrassed by your crooked teeth. Or you went through a round of braces a decade ago and stopped wearing your retainer, which allowed your teeth to shift. Whatever your personal history, wearing braces in adulthood is an excellent way to create the straight, beautiful smile you deserve.
What are my options?
With recent advances in orthodontic medicine, there are numerous options for adults who need braces. The basic option is traditional metal braces. These are best for individuals who have severely crooked teeth or a significant bite problem, or require other major orthodontic changes. Metal braces are typically the least expensive option. The greatest drawback to wearing metal braces as an adult is aesthetics. Many people find them unattractive and distracting.
If you are a professional who is worried about your personal appearance, clear ceramic braces may be a better choice. Clear braces are capable of handling very crooked teeth or bite issues, but they cost more than metal braces. You also have to be careful about smoking or drinking red wine, soda, and other dark beverages while wearing clear braces. These items may stain the adhesive that binds the brackets to your teeth.
Another popular option for adults who need braces is a clear aligner treatment, such as Invisalign®. This system works in a different way from traditional braces by applying a series of clear, retainer-like aligners. The series is custom made for your teeth, which makes this option more expensive than either metal or ceramic braces. In general, the Invisalign process takes anywhere from three to 18 months to complete. You should be aware that Invisalign is not as effective as traditional braces in treating bite problems, teeth that are lower or higher than others, or severely overcrowded teeth.
Although you may be nervous about the prospect of getting braces as an adult, you should not let your fears stop you from talking with Dr. Loretta Rubenstein. A consultation at our Newport News and Gloucester, VA office will address your concerns and provide information about the best course of treatment for you. No matter what your personal situation, adult braces can be a great way to boost your confidence and create the smile you've always dreamed of.
The community health awareness group Oral Health America has reported that 82 percent of adults are unaware of the role that infectious bacteria can play in tooth decay or cavities, and almost three out of five children aged 12 to 19 have tooth decay. Since June is National Smile Month, Dr. Loretta Rubenstein and our team at Oceans of Smiles Orthodontics thought we'd remind our patients about the importance of good oral hygiene visits between office visits.
To keep your family's smiles healthy and beautiful for years to come, be sure to:
Brush at least twice a day with fluoride toothpaste
Floss every day to clean between your teeth
Eat a healthy, well-balanced diet
Reduce your intake of sugary foods and drinks
Visit Dr. Loretta Rubenstein for scheduled appointments
If you want to know more about healthy home care habits, feel free to ask our team at your next appointment, or ask us on Facebook!