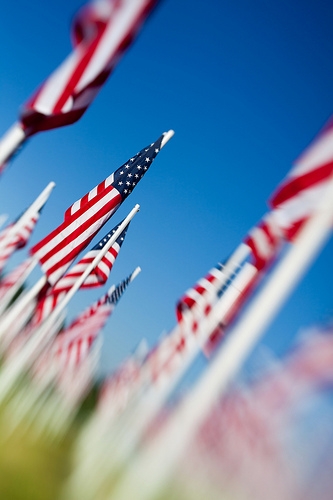 Memorial Day is not only a federal holiday in the United States, but it is a day of observance and remembrance of those who died in service. Originally known as Decoration Day, this solemn day has been marked on calendars since the end of the American Civil War as a day to commemorate both the Confederate and Union soldiers who fought and died in the war.
Marking the graves of fallen soldiers with flowers, wreaths, or other tokens has been practiced throughout history, but it wasn't until the mark of the end of the Civil War that a special day was decided upon as the one to spend in remembrance. By 1890, every state in the country was observing Decoration Day. It wasn't until 1967 when the name formally changed from Decoration Day to Memorial Day, in order to encompass all fallen American soldiers in all wars and conflicts. In June of 1968, Congress moved the official date of Memorial Day to the last Monday in May in order to create a three day weekend.
Today, while there is certainly an air of remembrance on Memorial Day, it has become more a day of spending time with family, friends, and other loved ones. This day is also heralded as the start of summer, with many schools finishing for the year around this time. Our team at Oceans of Smiles Orthodontics remembers it as a day to take solace and remembered those lost.
Traditional observances of Memorial Day are still held, and they often involve raising the American Flag then lowering it to a half-staff position until noon, and then raising it once again to its full height afterwards. The flag is lowered to remember those who've lost their lives while in service to their country, and then it is raised to signify our willingness to not let their sacrifice be in vain.
From community parades in the Newport News and Gloucester, VA area, backyard cook-outs, and fireworks to formal ceremonies, Memorial Day is commemorated in many different ways. No matter how you choose to spend this day, take a moment to remember those who've lost their lives in an effort to preserve our freedom.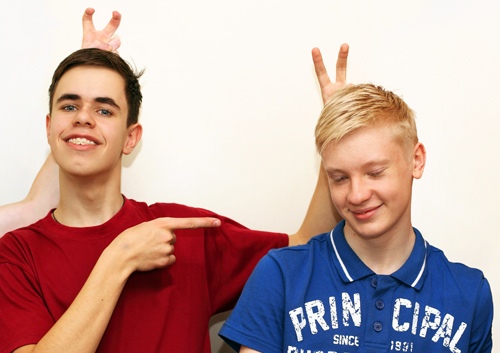 Brace-ism: believe it or not, it's a concept. The Urban Dictionary defines brace-ism as "acting mean to people who have braces on their teeth." Phrases like metal mouth, brace face, and train tracks are common jokes uttered by gap-toothed fools who like to make fun of people with braces.
While ignoring these comments and taking the high road is the best thing to do, there's nothing wrong with having a few clever retorts and quick-witted comebacks up your sleeve.
The next time someone calls you train tracks, break into an obnoxious train imitation, with lots of toot-toot and chuga-chuga-chuga. Finish off your crazy locomotive impersonation with some sort of deafening train horn. That'll keep the bullies at bay.
"It's better to be a brace face than a space case."
Counter with a ridiculously childish joke that makes the schoolyard tormentor feel even smaller than he already is. "Oh. Yeah. Why did the deer need braces? Because he had buck teeth. Hahaha." Top it off with an exaggerated eye roll.
"Yeah, my brother tells that joke. He's six. You guys should hang out." That'll stop the haters dead in their tracks. Or would that be train tracks?
Here's one from the sarcasm grab bag. "Well, I'm just glad there's a way to fix what's wrong with my face."
"I can't wait to discuss this formative moment at our ten-year class reunion, when my teeth are razor-straight and you're wearing adult braces."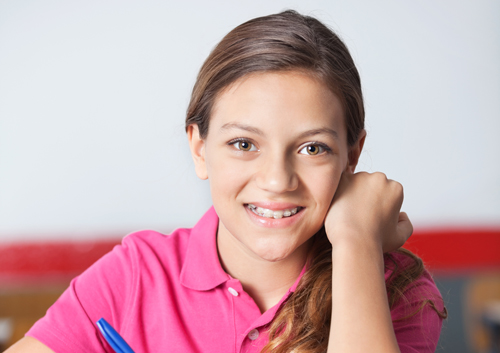 You and your braces will become good friends over the coming months or years, so it's important to get your relationship off to a good start. Consider the following recommendations to prevent rocky times ahead:
Floss, floss, floss. Yes, it's a pain to floss around your braces, but it's the best way to prevent gum disease and other oral health problems. Ask Dr. Loretta Rubenstein and our staff for floss threaders to make the chore easier. Just a few minutes per day will ensure that you don't face significant dental health issues when the braces come off.
Avoid sticky or hard foods. It's tough to forgo toffee, caramel, gum, and other favorite sticky treats, but your braces will thank you. Sticky or hard foods can break a bracket or wire, so it's best to avoid them altogether.
Chew with your back teeth. If you're used to taking large bites with your front teeth, it might be time to switch your eating habits. Taking a large bite of food with your front teeth can leave your braces vulnerable to damage. Instead, cut large foods into pieces and use your back teeth to chew. This is especially important with corn on the cob, which should always be cut from the cob.
Wear rubber bands and headgear. Rubber bands, headgear, and other orthodontic appliances may seem annoying, but failing to comply with wearing them can increase the length of your treatment by months. Wear them now to avoid problems in the future.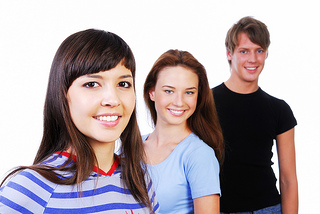 The month of May has the unique distinction of being National Teen Self-Esteem Month. What does that mean?
National Teen Self-Esteem Month was created to raise public awareness about how low self-esteem can negatively affect teens. Especially during May, parents and guardians of teens are asked to be positive role models. If teens can receive positive re-enforcement and their negative images of themselves are improved, then their self-esteem has a better chance of developing in a positive direction.
Dr. Loretta Rubenstein and our team at Oceans of Smiles Orthodontics know there are a lot of young adults living in America are struggling with depressed self-images. These can affect all aspects of their everyday lives. Some evidence shows learning abilities and increased risk of eating disorders can originate in a teen's low self-esteem. It can also lead to abuse of drugs and thoughts of suicide. Dating violence among high school teens is now more common than previously thought.
What can be done to help?
So what can adults do specifically to help their teens? The National Teen Self-Esteem Facebook page offers a variety of suggestions and positive messages for teens and parents alike. Of all the pages your teen "likes" on social media, perhaps he or she should include this page. Some of the tips offered include:
When you stumble, get right back up.
Don't compare yourself to anyone else.
Do things that make you feel good about yourself.
Open yourself up to compliments.
Another great way to build self-esteem is to have a beautiful, health smile, and that's where our team at Oceans of Smiles Orthodontics come in! Whether your teen is due for a simple cleaning, could benefit from cosmetic treatments, or needs orthodontic care, we can help bestow a confident smile he or she will be proud to show off.
Overall, a more positive approach to life will help us all. It is a very important trait to instill in our teens. As parents, a big part of our responsibility is to show our children there is always another day and bumps in the road are just that. We need to help guide their self-esteem and reinforce their positive traits. We can help them recognize the value of who they are.
We should make our children's self esteem a priority — not just in May, but throughout the year. Let National Teen Self-Esteem Month serve as the impetus for new levels of self-esteem.
For more information on this topic, or to schedule an appointment with Dr. Loretta Rubenstein, please give us a call at our convenient Newport News and Gloucester, VA office!