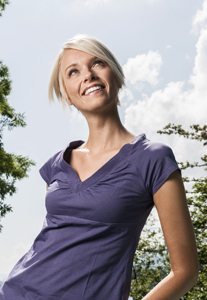 Our team at Squan Family Dentistry understands that the sights, sounds and sensations at a dental office can be unsettling for some patients. One effective technique that we use to comfort you is to offer the gas nitrous oxide. Nitrous oxide is a common anesthetic used during many dental procedures.
What is nitrous oxide?
Nitrous oxide is an oxide of nitrogen which has a slight sweet odor and taste. During medical or dental procedures, the gas is mixed with oxygen then inhaled through a mask that covers your nose. Within minutes, you should feel calm and experience an overall sense relaxation. You will be able to breathe on your own, move your limbs, and be conscious enough to hear and respond to our dentist's questions. The effects of nitrous oxide disappear shortly after the mask is removed and the drug is quickly eliminated from your body.
Is nitrous oxide safe?
Recreational use of nitrous oxide for its euphoric effects can be dangerous, however, the drug is combined with oxygen at dental offices. This ensures oxygen reaches the brain and prevents dangerous side effects or hypoxia. Nitrous oxide inhalation is a safe and effective technique to reduce anxiety, produce analgesia, and enhance effective communication.
Nitrous oxide is non-addictive and non-allergic, however, it may cause nausea in up to ten percent of patients. The drug is not recommended for people with some medical conditions such as chronic pulmonary disease. We recognize that all patients are different and encourage you to talk with Dr. Sheklian about whether nitrous oxide would be a good option for you.
Our team wants to help all patients in Manasquan to overcome dental anxiety, so please, give us a call at Squan Family Dentistry.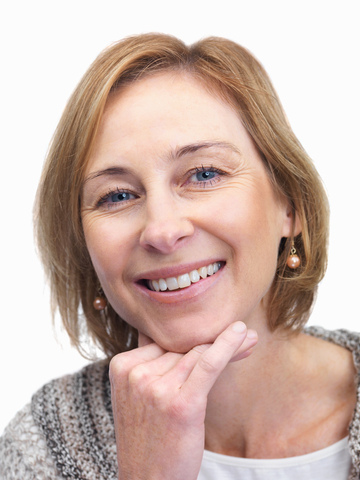 Can you believe it's already September? At Squan Family Dentistry, we know that gingivitis, the early stage of periodontal disease, can be difficult to recognize. Many people don't recognize the warning signs, bleeding and swollen gums, as a precursor to gum disease. This month, a national campaign is under way to raise awareness about gum health and periodontal disease, and we wanted to help do our part to spread the word!
Dr. Sheklian will tell you early recognition and action are the most important steps to health gums, and ultimately a health body, too! Studies are published every year linking oral health, including the gums, to the health of other areas of the body, such as your heart. One of the most important steps to improving the care of your gums is recognizing the warning signs for gum disease. These can include:
Gums that appear red or swollen
Gums that feel tender
Gums that bleed easily (during brushing or flossing)
Gums that recede or pull away from the teeth
Persistent halitosis, or bad breath
Loose teeth
Any change in the way teeth come together in the biting position
If you happen to notice any of these signs with you or your child, please schedule an appointment at our convenient Manasquan office as soon as possible. Dr. Sheklian and our team can take proactive steps to prevent gingivitis and gum disease, while showing you how to improve gum care in your or your child's daily oral hygiene habits.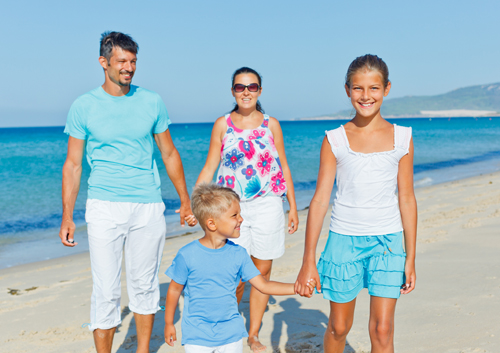 Labor Day is upon us, and that means the non-official end to summer. Before the kids head back to school and temperatures start to cool down, this is your last chance to barbeque in the beautiful Manasquan community, head to the lake, and wear your favorite pair of white pants.
About Labor Day
Each year, Labor Day is celebrated on the first Monday of September. It is the one day of year Americans celebrate their achievements in work, which the US Department of Labor says has contributed to prosperity and well-being of America as a whole. Americans have been celebrating Labor Day since the 1880s, and today it is an official federal holiday.
Interesting Facts About Labor Day
Every year, more than 30 million Americans travel over Labor Day weekend.
Canada was the first to celebrate Labor Day, and the US soon followed.
President Cleveland made Labor Day and official US holiday in 1894.
Labor Day marks the beginning of the NFL and NCAA sports seasons for fans.
Labor Day marks the end of hot dog season, when Americans consume seven billion hot dogs.
Thanks for being a valued patient of our dental office. Our staff would like to wish you a safe and happy Labor Day weekend. Enjoy your time off!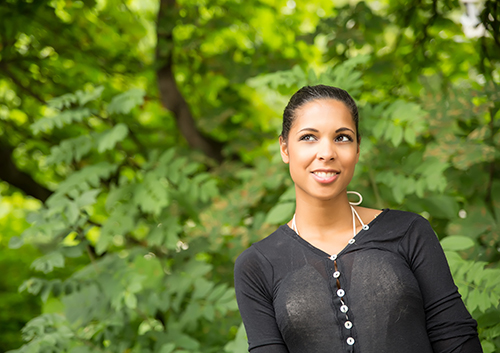 Most people hear the word root canal and panic. With today's state of the art equipment and improved local anesthetic devices, and some knowledge, a root canal does not have to cause panic. Root canals are a common dental procedure, done quite often at our Manasquan office.
Why do I need a root canal?
There are several reasons why Dr. Sheklian may suggest a root canal including:
An infection in your tooth that has reached the nerves
A deep cavity that cannot be filled because the pulp and nerves are also effected
Injury to the tooth
A deep cracked tooth
Broken tooth
Repeated fillings of the effective tooth
What is a root canal?
A root canal is a dental procedure that is used to prevent the loss of a tooth and relieve pain. Inside your teeth is pulp which consists of soft tissue blood, connective tissue, blood vessels, and nerves. When the pulp becomes infected, swollen or diseased a root canal is necessary to save your tooth. During a root canal, Dr. Sheklian will remove the infected pulp. The tooth's root canals and pulp chamber of your tooth will be cleaned, so all the diseased pulp is removed and then your tooth will be sealed.
What to Expect During a Root Canal
Your root canal will start out just like any other dental procedure. We will go over any questions you may have, and then numb the area surrounding the tooth. After the area is numb the root canal will begin.
The amount of time it takes to do your root canal varies depending on number of roots that need to be cleaned. Most teeth have one root canal, while others have between two and four. For a single canal, the procedure usually lasts less than an hour. The more canals your tooth has the longer amount of time it will take and in some cases, you will require more than one visit.
How much pain will I have after a root canal?
Once the local anesthesia wears off, your pain can be controlled by over the counter pain medications such as Ibuprofen, Naproxen, or Acetaminophen. In some cases, Dr. Sheklian may prescribe a prescription dose of pain medication. Within two days you should be feeling much better and able to return to your regular lifestyle.