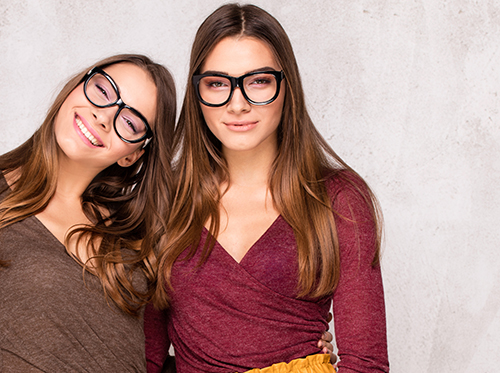 There are so many adults and teens in our Norwich office who would love to have their teeth straightened but that are unwilling to go through the long and unsightly process of traditional metal braces. Well, that's where Invisalign® and Invisalign Teen® come to the rescue; the most advanced clear aligner systems in the world!
There are several reasons why, if you're considering getting braces, you should consider Invisalign too. Here are some of them:
You can eat whatever food you'd like, without worrying about it getting caught in wires or breaking brackets.
Most people won't even know you're wearing them!
If you need to, you can remove your aligners at any time.
The removable aligners let you brush and floss as you normally would, making for better overall oral health.
Since they are made of a smooth BPA-free plastic, Invisalign aligners are simply more comfortable to wear than traditional braces. No metal means no more roughed up gums or irritated tongue!
You'll need to visit our Norwich office less often — only once every six weeks or so.
With Invisalign Teen, you'll receive up to six replacements for lost or broken aligners.
Before you get started with treatment, you'll have a consultation with Dr. Petropoulos and Dr. Heil to see if Invisalign or Invisalign Teen is right for you. If your case is a good fit, then you'll have X-rays, pictures, and impressions of your teeth taken. That information will be used to make the 3D models of your teeth that let Dr. Petropoulos and Dr. Heil see how they will move throughout the entire treatment and approximately how long it will take.
After that, you'll receive your aligners based on the treatment plan we recommend. You'll get a new set of aligners every two weeks. Then all you need to do is wear your aligners 22 hours a day and you'll be on your way to a straighter healthier smile. Don't hesitate to a member of our Norwich team for more information about Invisalign!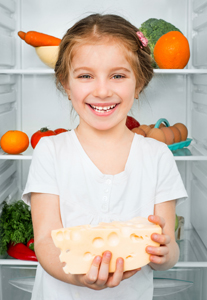 Healthy eating, combined with regular physical activity, plays a vital role in your child's health and well-being. Dairy foods are naturally nutritious, packed with ten essential nutrients that help your child feel good for life. But did you know that dairy is also great for your child's dental health? Our team at Norwich Smiles Family Dentistry will tell you that, in addition to providing large amounts of much-needed calcium, dairy products also help fight cavities! Dairy products have a specific role to play in dental health as they contain a unique combination of special anti-decay nutrients such as calcium, phosphorus, and the protein, casein. Cheese is especially useful, as eating a small piece of cheese after consuming sugary foods or drinks can help protect teeth and reduce the risk of tooth decay.
If you'd like to know more about the importance of dairy products in your child's diet, or about any aspect of your child's dental health, feel free to ask Dr. Petropoulos and Dr. Heil at your next appointment!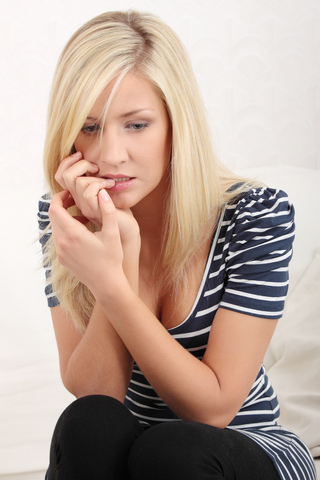 Also known as onchophagia, the habit of nail biting is one of the so-called "nervous habits" that can be triggered by stress, excitement, or boredom. Approximately half of all kids between the ages of ten and 18 have been nail biters at one time or another. Experts say that about 30 percent of children and 15 percent of adults are nail biters, however most people stop chewing their nails by the time they turn 30.
Here are four dental and general reasons to stop biting your nails:
1. It's unsanitary: Your nails harbor bacteria and germs, and are almost twice as dirty as fingers. What's more, swallowing dirty nails can lead to stomach problems.
2. It wears down your teeth: Gnawing your nails can put added stress on your pearly whites, which can lead to crooked teeth.
3. It can delay your orthodontic treatment: For those of our patients wearing braces, nail biting puts additional pressure on teeth and weakens roots.
4. It can cost you, literally: It has been estimated that up to $4,000 in extra dental bills can build up over a lifetime.
Dr. Petropoulos and Dr. Heil and our team recommend the following to kick your nail biting habit:
Keep your nails trimmed short; you'll have less of a nail to bite.
Coat your nails with a bitter-tasting nail polish.
Ask us about obtaining a mouthguard, which can help prevent nail biting.
Put a rubber band around your wrist and snap it whenever you get the urge to gnaw on your nails.
Think about when and why you chew your nails. Whether you are nervous or just bored, understanding the triggers can help you find a solution and stop the habit.
If you can't stop, behavioral therapy may be an effective option to stop nail biting. Ask Dr. Petropoulos and Dr. Heil and our team for a recommendation.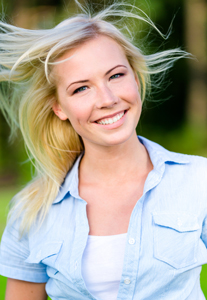 When it comes to straightening your smile, our team at Norwich Smiles Family Dentistry knows that having a mouth full of metal braces may not be your idea of fun. Luckily for you, Dr. Petropoulos and Dr. Heil can offer a cosmetic alternative: Invisalign!
Using a series of clear, comfortable, and completely customized aligners, you can get the smile you've always wanted without traditional braces.
Since Invisalign aligners are discreet, they're hardly noticeable when you speak and smile, and because they're removable, you can eat and drink whatever you want. Just remember to brush and floss before putting your aligners back in! Treatment with Invisalign is just as effective as with metal braces, and the results are just as amazing!
If you want to know more about Invisalign, contact our Norwich office to schedule an appointment.