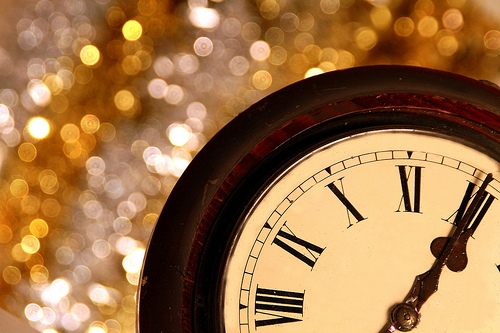 New Year's Day marks the beginning of the calendar year in most parts of the world. The holiday is celebrated on January 1st of each year. Customs and celebrations vary by country, religion, and even individual desires. Whether celebrated quietly or with gusto, the day brings the start of new opportunities for those that observe it.
United States and Canada
In both the US and Canada, celebrations begin on New Year's Eve. At midnight on January 1st the New Year is welcomed with bells, horns, whistles, and other noisemakers. Fireworks are often part of the celebrations. In New York City, Times Square comes alive with revelers. In Toronto, there are large celebrations which may feature concerts, late-night partying, sporting events, and fireworks, with free public transit service during peak party times. Many individuals in North America greet the year by making resolutions for improvements in their lives.
China
In China, many people celebrate two forms of a new year. They may observe January 1st, but the traditional Chinese New Year is based on a lunar calendar. Parades with paper lanterns and dragons made from silk are a significant part of the festivities. Legends say that the dragon spends most of its time in hibernation so fireworks are used to keep the dragon awake.
Jewish Celebration
Jewish New Year's observances begin with Rosh Hashanah, the first day of the New Year, and end with Yom Kippur, the Day of Atonement. This ten-day celebration is held in September or October, based on the Hebrew calendar. The New Year is not marked as much with loud celebrations as with personal insight to mend wrongs and resolve to better oneself.
Other countries and cultures also have different dates for New Year's Day observances:
Vietnam observes the New Year in February
In Iran, the day is celebrated on March 21st
Islamic cultures often observe the tenth day of the month of Muharram
Russian Orthodox observers use the Julian calendar and celebrate on January 14th
Buddhist celebrations are held from April 13th through 15th
If you observe New Year's Day by making healthy resolutions, include dental care in your plans with Dr. Petropoulos and Dr. Heil. The health of your teeth and gums contributes to your overall health. Caring for your mouth now can prevent many dental problems later in life. Norwich Smiles Family Dentistry wishes you a healthy, prosperous, and happy New Year!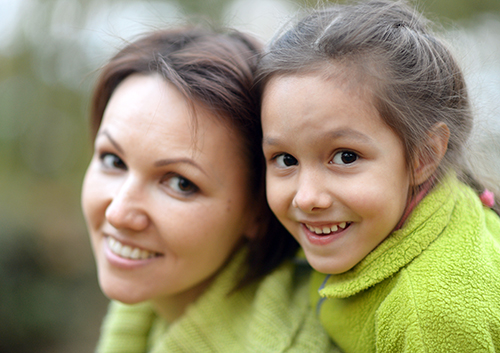 According to the American Association of Pediatric Density, roughly one in five children suffers from canker sores. Canker sores are small sores that appear inside the cheeks, on the lips, on the surface of the gums, and under the tongue.
Even though, canker sores are not contagious, they do tend to run in families. There are several reasons your child may be suffering from canker sores including:
Children who have Vitamin B12, iron, and folic acid deficiencies tend to get canker sores more often than children who have normal levels of these vitamins and minerals.
Children who suffer from food allergies are also at a higher risk for developing canker sores. It's difficult to determine what your child may be allergic to. If you feel strongly that the canker sores are related to an allergy, then a visit to an allergist is highly recommended.
Biting their lip or cheek can also result in a canker sore.
Any injury to mouth, where the skin breaks can cause a canker sore.
Brushing their teeth too hard can also be a problem.
Your child may be sensitive to an ingredient in their toothpaste. Try switching toothpastes and see if it makes a difference.
Emotional disturbances and stress are also factors to consider.
If your child has frequent canker sores a visit to our Norwich office will be beneficial. Canker sores are painful and usually last about 14 days. Dr. Petropoulos and Dr. Heil may recommend one or a few of the following treatment options:
Avoid food that is acidic, salty, and spicy.
A toothbrush with soft bristles may be helpful.
Avoid mouthwash and toothpaste that contain SLS.
Do not feed your child foods that they may be allergic to.
Canker Sore Remedies
Eating yogurt that contains Acidophilus will relieve the pain and help the canker sore heal faster.
Put one teaspoon of baking soda in an eight-ounce glass of lukewarm water. Have your child gargle and swish it around his or her mouth several times a day. Not only does this remedy relieve the pain, the canker sore could be gone in as little as 24 hours.
Place a wet tea bag on the sore and hold it there for a few minutes several times a day. This remedy will help with the pain and quickly heal the sore.
Camphor, Benzocaine, Lidocaine, and Orajel are over-the-counter medications that can help.
If you have questions about your child's canker sore, contact Dr. Petropoulos and Dr. Heil to schedule an appointment.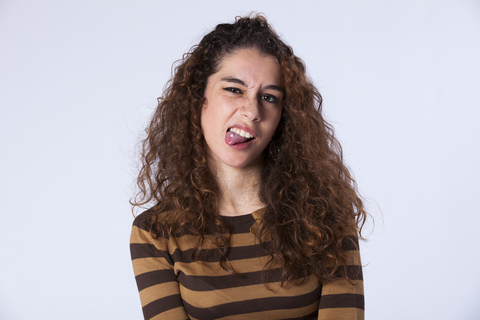 At Norwich Smiles Family Dentistry, we know many people have experienced some form of mouth sores or irritation. Some mouth sores are harmless and go away on their own after a few days, while others are more serious and should not be ignored. Mouth sores occur for many different reasons, but bacterial infections, viruses, or funguses often trigger them. The best way to tell the difference between a canker sore and a cold sore is that canker sores occur inside the mouth while cold sores occur on the outside the mouth.
The most common mouth sores are:
Canker sores: A non-contagious, small, grayish ulcer with a red border, canker sores appear inside the mouth. While outside factors such as stress, fatigue, or allergies may increase the chances of developing a canker sore, most health experts believe they stem from bacteria or a virus that attacks the immune system. Canker sores typically heal within a week or two.
Cold sores: Also called fever blisters, cold sores are contagious groups of fluid-filled blisters that often erupt around the lips and sometimes under the nose or around the chin. Cold sores are the result of the herpes simplex virus, and once infected, the virus remains in the person's blood stream.
Leukoplakia: A potential warning sign of oral cancer, leukoplakia is a premalignant lesion that appears as a white patch on the inside of the mouth, tongue, or gums. The lesions, which are caused by excessive cell growth, usually afflict those who smoke tobacco. Dr. Petropoulos and Dr. Heil may choose to have the lesion biopsied if the outbreak appears severe.
Oral candidiasis: Also called oral thrush or moniliasis, this condition is caused by the overgrowth of a type of yeast called candida. Common symptoms of oral candidiasis include white spots inside the mouth and on the tongue, redness or discomfort in the mouth area, sore throat,difficulty swallowing, and cracking at the corners of the mouth. It is important to visit Dr. Petropoulos and Dr. Heil if you have oral candidiasis. If left untreated, it may infect your bloodstream, which can be very dangerous. Healthy adults do not usually get thrush, and the condition is most often seen in infants, the elderly, patients undergoing chemotherapy, or people with AIDS or other diseases that are known to weaken the immune system.
Should you have a mouth sore that lasts a week or longer, we encourage you to give us a call and schedule an examination at our Norwich office.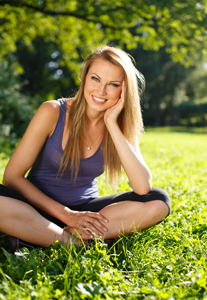 Most of us aren't born with a red carpet smile. And if you've thought about straightening your teeth but are apprehensive about doing so with traditional orthodontic treatment, Dr. Petropoulos and Dr. Heil and our team at Norwich Smiles Family Dentistry want you to know there is another option – Invisalign®!
Invisalign is an ideal solution for most adults looking for a less noticeable way to achieve a better smile. In fact, Invisalign has increasingly become a very popular choice for adults looking for a more comfortable, convenient and cosmetically-appealing treatment for straightening their teeth.
Our team at Norwich Smiles Family Dentistry is proud to offer Invisalign, which uses a series of invisible, removable and comfortable aligners that no one can tell you're wearing, which allows you to smile more during treatment, as well as after. Not only are the aligners invisible, they are also removable, so you can eat and drink what you want; brushing and flossing is easier with Invisalign than with traditional braces.
Invisalign's aligners are also comfortable, with no metal to cause mouth abrasions during your treatment. And no metal and wires usually means you spend less time at our office getting adjustments. Invisalign also allows you to view your own virtual treatment plan when you start, so you can see how your straight teeth will look when your treatment is complete!
A consultation with Dr. Petropoulos and Dr. Heil can determine if Invisalign is right for you. We encourage you to give us a call at our friendly Norwich office if you're interested in learning more about Invisalign or if you are ready to visit us for an initial consultation! We look forward to seeing you!