Dental implants are designed to be strong and durable, able to withstand the everyday rigors of chewing and biting, but to keep them functioning the way they should and looking their best, you need to care for them properly. Luckily, dental implant care is fairly straightforward; in fact, your implants can be cared for the same way you care for your natural teeth, with regular brushing and flossing performed correctly, as well as regular visits with Dr. Petropoulos and Dr. Heil to ensure your implants, the neighboring teeth, and your gums are as healthy as possible.
Before the actual replacement tooth is attached to the implant post, you may want to avoid harshly abrasive toothpastes, such as those with baking soda or those designed to get rid of significant staining. These abrasives may damage the threads of the posts or irritate the gum and soft tissue surrounding the posts, causing inflammation or bleeding.
As the implant heals and "settles in," a special kind of protective tissue called "keratinized" tissue will form where the implant meet the gum. This natural development in healing helps ensure the implant post and the soft tissue beneath the gum line are protected from bacteria.
As you care for your implants, always look for signs of infection, like swollen, tender, or bleeding gums – just as you would with your normal teeth. If you're nervous about caring for your implants or you feel you may be reluctant to floss around them, ask our team to provide you with care tips and walk you through the process of flossing.
Your implants represent a considerable investment both in time and money, so it's only natural you'd want to be sure you're doing all you can to keep them in top shape. Remember: dental implants are designed to replace your natural teeth, and they're also designed to be cared for in much the same way as you care for your natural teeth. Although you may be a little nervous at first, you'll soon become as used to your new implants as you are to your natural teeth, and caring for them will become second nature.
More questions? Simply as at your next visit to our Norwich office!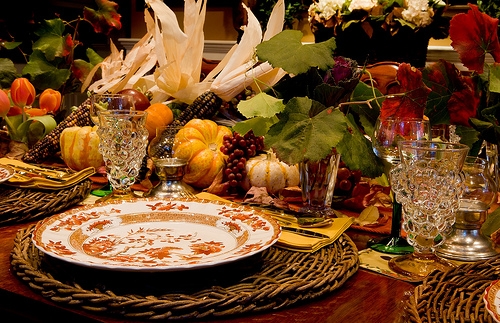 At Norwich Smiles Family Dentistry we love learning trivia and interesting facts about Thanksgiving! This year, Dr. Petropoulos and Dr. Heil wanted to share some trivia that might help you feel a bit smarter at the holiday dinner table and help create some great conversation with friends and family.
The Turkey
There is no historical evidence that turkey was eaten at the first Thanksgiving dinner. It was a three-day party shared by the Wamponoag Indians and the pilgrims in 1621. Historians say they likely ate venison and seafood.
According to National Geographic, the dinner at the Plymouth colony was in October and included about 50 English colonists and 90 American Indian men. The first Thanksgiving dinner could have included corn, geese, and pumpkin.
Today, turkey is the meat of choice. According to the National Turkey Association, about 690 million pounds of turkey are consumed during Thanksgiving, or about 46 million turkeys.
The Side Dishes
The green bean casserole became popular about 50 years ago. Created by the Campbell Soup Company, it remains a popular side dish. According to Campbell's, it was developed when the company was creating an annual holiday cookbook. The company now sells about $20 million worth of cream of mushroom soup each year, which is a major part of the recipe.
While there were likely plenty of cranberries for the pilgrims and Indians to enjoy, sugar was a luxury. What we know today as cranberry sauce was not around in those early Thanksgiving days. About 750 million pounds of cranberries are produced each year in the US, with about 30 percent consumed on Thanksgiving.
The Parade
Since Thanksgiving did not become a national holiday until Lincoln declared it in 1863, the annual parades were not yearly events until much later. The biggest parade that continues to draw crowds is the Macy's Thanksgiving Day Parade. Beginning in 1924 with about 400 employees, they marched from Convent Avenue to 145th Street in New York City. Famous for the huge hot-air balloons today, it was actually live animals borrowed from the Central Park Zoo that were the stars of the show then.
However you choose to spend your Thanksgiving holiday, we wish you a safe, happy and healthy holiday with those you love.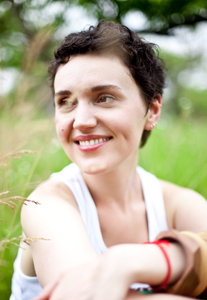 Dry mouth, or xerostomia, is a common side effect of many medications. It can also be a side effect of cancer treatments, or the result of certain auto-immune diseases. Dr. Petropoulos and Dr. Heil and our team at Norwich Smiles Family Dentistry will tell you that for most people, discontinuing their medication isn't an option. The solution is two-fold: find ways to increase saliva production and eliminate specific things that are likely to increase dryness in the mouth.
Lack of saliva creates a situation in the mouth that allows harmful organisms such as yeast and bacteria to thrive. It may also make it difficult to swallow food, create a burning feeling in your mouth, or cause bad breath, among other problems.
Medications that are known to cause dry mouth include:
Anti-depressant drugs
Anti-anxiety medications
Drugs for lowering blood pressure
Allergy and cold medications — antihistamines and decongestants
Chemotherapy drugs
Medications to alleviate pain
Drugs used in the treatment of Parkinson's disease
Saliva helps people digest their food. It also functions as a natural mouth cleanser. Xerostomia increases the risk you will develop gum disease or suffer from tooth decay.
Solutions for dry mouth
Carry water wherever you go, and make a point of taking regular sips.
Avoid oral rinses that contain alcohol or peroxide.
Chew sugarless gum or suck on sugarless hard candies that contain xylitol.
Limit your consumption of caffeine, carbonated beverages (including seltzer and sparkling waters), and alcoholic beverages.
Brush your teeth at least twice a day, and use dental floss or other inter-dental products to remove food particles that get stuck between your teeth.
Look for oral rinses and other oral hygiene products that bear the American Dental Association (ADA) Seal of Approval.
Brush your teeth and use oral rinses that contain xylitol. Certain gels and oral sprays are equally helpful. Biotene is one over-the-counter brand that makes products designed to treat dry mouth.
Make sure you get your teeth checked and cleaned twice a year. Dr. Petropoulos and Dr. Heil will be able to examine your mouth for problems and treat them before they turn into something more serious.
You may not be able to solve your dry mouth problem altogether, but you'll be able to deal with it by following these recommendations. You'll be able to increase saliva production while reducing your risk of more serious dental problems. To learn more about preventing dry mouth, or to schedule an appointment with Dr. Petropoulos and Dr. Heil, please give us a call at our convenient Norwich office!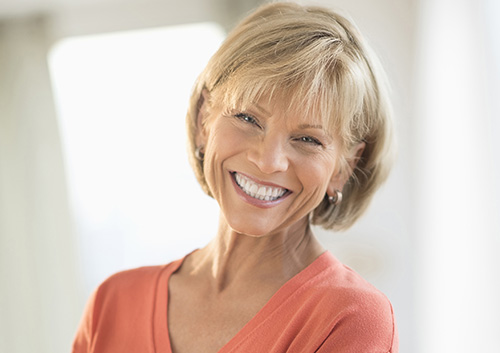 Losing a tooth can affect a lot more than just the look of your smile. Missing teeth affect your ability to chew and can also cause problems for your other teeth. It is essential to replace missing teeth in order to maintain oral health as well as your overall well-being. Dental implants are an excellent option to replace your natural tooth and its root without affecting your neighboring teeth, and are available from Dr. Petropoulos and Dr. Heil.
Why choose dental implants?
There are many reasons to choose dental implants to replace your lost or damaged teeth. According to the American Academy of Implant Dentistry, dental implants are often considered more predictable than other treatment options and are known to provide long-term successful outcomes.
Dental implants provide many benefits over other treatments such as bridgework and dentures:
Unlike other treatment options for missing teeth, dental implants allow Dr. Petropoulos and Dr. Heil to replace your tooth without impacting the healthy teeth surrounding the space.
Dental implants also protect healthy bone by preventing potential bone loss and deterioration in the jaw.
This treatment option allows you to speak and eat normally without worrying about slippery or uncomfortable removable dentures.
The closest thing to natural teeth, dental implants allow you to maintain your smile and natural face shape.
These implants are built to last, providing you with a long-term solution to missing teeth.
Overall, dental implants are the next best thing to natural, healthy teeth. Choosing to undergo surgery to replace your lost or damaged teeth is an important decision. To avoid the issues caused by lost teeth, consult Dr. Petropoulos and Dr. Heil or visit our Norwich office to see if you are a candidate for dental implants.