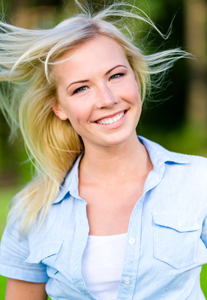 When it comes to straightening your smile, our team at Oceans of Smiles Orthodontics knows that having a mouth full of metal braces may not be your idea of fun. Luckily for you, Dr. Loretta Rubenstein can offer a cosmetic alternative: Invisalign!
Using a series of clear, comfortable, and completely customized aligners, you can get the smile you've always wanted without traditional braces.
Since Invisalign aligners are discreet, they're hardly noticeable when you speak and smile, and because they're removable, you can eat and drink whatever you want. Just remember to brush and floss before putting your aligners back in! Treatment with Invisalign is just as effective as with metal braces, and the results are just as amazing!
If you want to know more about Invisalign, contact our Newport News and Gloucester, VA office to schedule an appointment.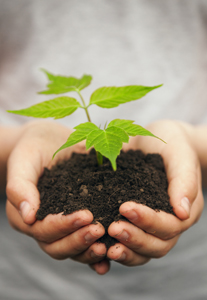 The idea for Earth Day was the brainchild of Gaylord Nelson, a senator from Wisconsin. He envisioned an Earth Day that would be a kind of environmental teach-in. The first Earth Day celebration took place on April 22, 1970, and a surprising 20 million people participated on that day. Ultimately, it became the largest organized celebration in US history.
Earth Day Over the Years
Over the years, the recognition of the day, and the number of people celebrating it all over the world, turned Earth Day into an international celebration. Because it is celebrated throughout the world, it is not only the largest international environmental observation, but it is also more widely celebrated than any other environmental event in the world. Today, Earth Day is celebrated in 175 countries where over 500 million people participate in celebrations.
The Earth Day Movement
The Earth Day movement is credited with developing the idea that people should "think green". It encouraged congress to enact laws, including one that resulted in the creation of the Environmental Protection Agency. It also inspired the passage of the Endangered Species Act.
The Five R's and Their Importance
Reduce – Reduce by avoiding unnecessary purchases. Reduce your use of materials that wind up in landfills. Reduce the use of chemicals around your house. Reduce your use of disposable bags, plates, cups, eating utensils, and batteries.
Reuse – Instead of using plastic bags for your groceries or purchases, bring your own reusable bags. When you go to buy coffee at Starbucks, take a travel mug so you don't have to get your coffee in a disposable paper cup. Instead of storing food in disposable refrigerator containers, buy containers that can be washed and reused. Don't use regular batteries. Whenever possible, opt for rechargeable batteries that you can reuse.
Recycle – Most cities offer a recycling program to collect used bottles, cans, and newspapers. Recycling includes collecting recyclable materials that would otherwise be considered waste, sorting and processing recyclables into raw materials such as fibers and manufacturing raw materials into new products.
Re-buy – Make an effort to purchase things that are made through recycling. When purchasing furniture, look for items that are made from reclaimed wood. When buying paper for kids school work, computer printer paper, holiday cards, or anything else, make a point of purchasing recycled paper products. Instead of buying clothing at full retail price, shop for second hand clothing. You will save a lot of money by doing so!
Rethink – Rethink the way you do things so that you do them in an eco-conscious way at all times. Instead of driving to work alone, consider taking the bus or going in a carpool. Walk or ride your bike when you're only going a short distance. Plan your shopping trips and errand runs so that you can do everything on one day, and do it in a way where you can save time and gas.
Other ways to "think green" include growing your own food, composting yard waste and food scraps, or by participating in local recycling programs. Join a group like Freecycle so you can share your unneeded and unwanted possessions with people who can use them. Likewise, you'll be able to get things you need or want for free.
Earth Day teaches people that the planet belongs to everyone, so everyone is equally responsible for protecting it. Although Earth Day is an environmental celebration, our team at Oceans of Smiles Orthodontics wants to remind you that you don't have to wait until then to make changes that will allow you and your family to live a greener life.
Happy Earth Day from the team at Oceans of Smiles Orthodontics.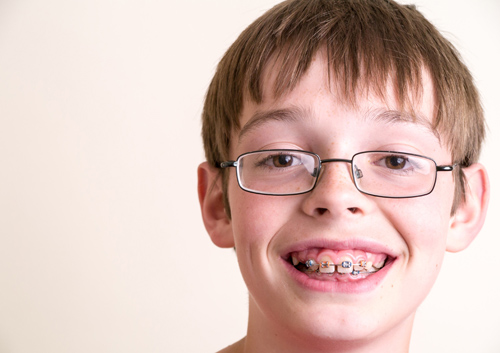 The average age of individuals who get braces is between nine and 14, although it is appropriate for younger children to visit Oceans of Smiles Orthodontics for a consultation with Dr. Loretta Rubenstein. While parents may be concerned about the efficacy of early orthodontics, research suggests that early intervention can prevent greater dental health problems later in life.
What types of conditions require early intervention?
According to the American Association of Orthodontists, 3.7 million children under the age of 17 receive orthodontic treatment each year. Early intervention may be appropriate for younger children with crooked teeth, jaw misalignment, and other common issues. Early orthodontic treatment may be of use for several types of problems:
Class I malocclusion. This condition is very common. It features crooked teeth or those that protrude at abnormal angles. In general, early treatment for Class I malocclusion occurs in two phases, each two years long.
Class III malocclusion. Known as an underbite, in which the lower jaw is too big or the upper jaw too small, Class III malocclusion requires early intervention. Because treatment involves changing growth patterns, starting as early as age seven is a smart choice for this dental problem.
Crossbite. Crossbite occurs when the upper and lower jaws are not properly aligned. An orthodontic device called a palatal expander widens the upper jaw, allowing teeth to align properly. Research suggests that early treatment may be beneficial in crossbite cases, especially when the jaw must shift laterally to correct the problem.
Tooth extraction. That mouthful of crooked baby teeth can cause problems when your child's permanent teeth erupt. For kids with especially full mouths, extracting baby teeth and even permanent premolars can help adult teeth grow in straight.
Considerations when thinking about early intervention
Early intervention isn't helpful for all conditions. For example, research suggests that there is little benefit to early orthodontics for Class II malocclusion (commonly known as an overbite). Instead, your child should wait until adolescence to begin treatment. Scheduling a visit to our Newport News and Gloucester, VA office when your child is around age seven is a smart way to create an individualized treatment plan that addresses unique orthodontic needs.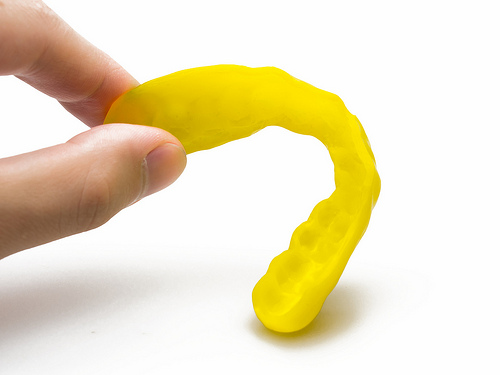 It's springtime and it's again time to remind our patients at Oceans of Smiles Orthodontics to protect their faces and pearly whites while out on the field playing sports. According to the National Youth Sports Safety Foundation, children, high-school athletes and adults have more than 5,000,000 teeth knocked out in sporting events annually.
If you are planning on participating in spring sports, it's imperative to have a proper-fitting mouthguard. Mouthguards can prevent chipped or broken teeth, lip and cheek injuries, jaw fractures, mouth lacerations and even concussions.
Having a mouthguard can make the difference between losing your teeth or not, and because many of our patients who play high school sports have jaws that are still growing, last year's mouthguard may no longer fit as it should. Dr. Loretta Rubenstein and our team at Oceans of Smiles Orthodontics can fit you for a new guard.
To learn more about mouthguards or for general questions about your treatment at our Newport News and Gloucester, VA office, please give us a call!